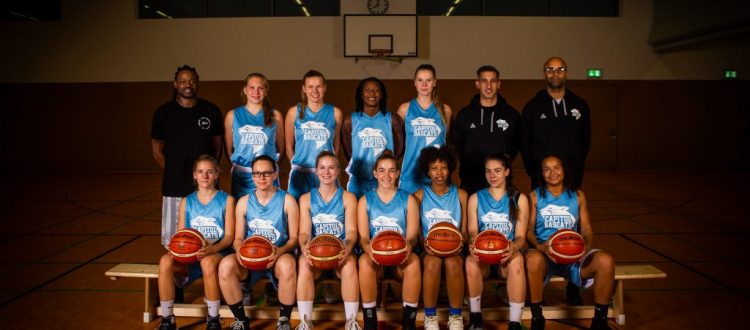 Damen 1 wins against Hagen
On February 8, 2020 Capitol Bascats played against the number four team, Hagen. As the first quarter started, so did the physicality. The Bascats had a very hard time keeping Hagen from getting second chance points which kept them in the game for most of the duration. When the first quarter came to an end, Bascats were leading 18-16.
Disappointed with how their defense of efforts were lacking in parts of the first quarter, the Bascats took off defensively in a run 8-0 in the first few minutes of the second quarter, forcing Hagen to take a timeout. Although the timeout cooled the Bascats offensively for a short moment, Hagen just would not go away. As their efforts in attempts to pull and drag the Bascat Ladies down, Capitol Bascats cooled them down just before halftime. Leaving the Lady Bascats ahead 37-27.
With not having the lead the Lady Bascats wanted going into the third quarter, getting off to a great start defensively was the mindset the Lady Bascats wanted. Turning defense into offense has always been the upper hand for Capitol Bascats. Fighting mentally against Hagen and their dirty play, the Lady Bascats lose the third quarter but remain in the lead 60-51.
As Hagen gives it their best shot to bring the Lady Bascats off their throne, their efforts were no match. The final match Capitol Bascats 80, Hagen 71. The next home match will be against Citybasket Recklinghausen at 17.