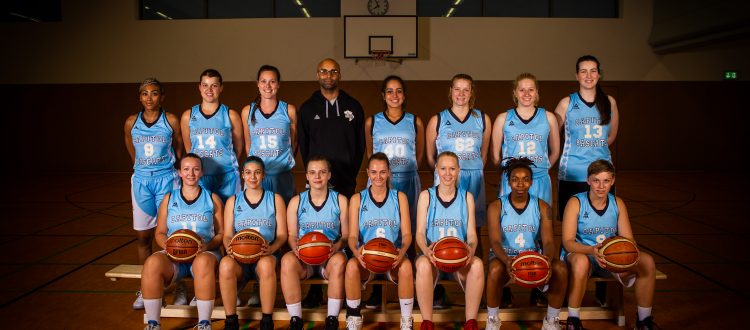 Damen 2 gewinnt gegen BG Bonn
Our first quarter we struggled guarding them. They were a good shooting team from the outside and we have them too many wide open shots from the beginning. Also, a very offensively structured team. Offensively, we had to adapt as they trapped us off every screen and roll. They beat us in the first quarter but we weren't too far behind.
The second quarter our rotations on the defensive side improved. We got stops; however, they still shot the ball well. Offensively, our post players were playing tough on the inside and made some tough layups to keep the game close. At the end of the half we were up by 1 point.
Our third quarter was our best yet. We stepped up even more and played great defense as a whole as they struggled scoring inside the paint. We continued to score in the paint and play great pressure defense full court. Both teams were scoring back to back and it was close. At the end of the half we were down by 2 points 47-45.
In the fourth quarter we seemed to wear them down a bit. It was still back and forth but we seemed to lead most of the quarter. We hit some great clutch shots towards the end to expand the lead. They fought hard but couldn't catch up because the time ran short for them. The final score was 57-62, Capitol Bascats.